CONTACT US
SEND INQUIRY NOW
Address: No.2 Shizhou, Baichen Rd., Gangbei Industrial Park, 528313 Chencun Town, Shunde district, Foshan City, Guangdong Province, P.R.China.
Contact Person: Ms KOKO(Binghuan Kam)
Cell Phone: +86-186 6658 8760
Tel./Fax: +86-757-29313278
Email: info@kendyautomation.com
Website:https://www.kendypacking.com
Hem/low traditional feeding & packing line advantages:
1. With automatic guide leveling device to make sure products regularly pass to conveyor belt;
2. PLC controller can testing the products distance to put down and enter the distribution station feeding conveyor unit in series, in order to accurate positioning;
3. Touch screen display for easily controlling;
4. This system arrange the soft and stick products settle down and distribut to each station for package;
5. Linear feeder conveyor belt is easy for installation and replacement;
6. Food grade blue PU belt can be white colo option.
CONTACT US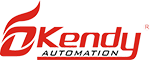 Foshan Youngsun Kendy Intelligent Equipment Co., Ltd.
We are always providing our customers with reliable products and considerate services.
If you would like to keep touch with us directly, please go to contact us