CONTACT US
Do you have a question? You can get in touch with us using the information below.
No.2 Shizhou, Baichen Rd., Gangbei Industrial Park, 528313 Chencun Town, Shunde district, Foshan City, Guangdong Province, P.R.China.
Address
Contact Person: Ms KOKO (Binghuan Kam)
Tel & Fax: +86-757-29313278
Phone: +86-18666588760
Email: info@kendyautomation.com
Contact
CONTACT US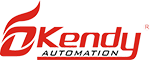 Foshan Youngsun Kendy Intelligent Equipment Co., Ltd.
We are always providing our customers with reliable products and considerate services.
If you would like to keep touch with us directly, please go to contact us