ABOUT US
Address: No.2 Shizhou, Baichen Rd., Gangbei Industrial Park, 528313 Chencun Town, Shunde district, Foshan City, Guangdong Province, P.R.China.
Contact Person: Ms KOKO (Binghuan Kam)
Cell Phone: +86-18666588760
Tel./Fax: +86-757-29313278
Email: info@kendyautomation.com
Website:https://www.kendypacking.com
SEND INQUIRY NOW
Foshan Youngsun Intelligent Equipment Co., Ltd. (Kendy Automation) established in 2008; it's specialized in R&D and producing intelligent feeding & packing equipment, automatic cartoning system, palletizing, wrapping equipments etc.
Machines are easy operating, save labor costs, stable and high efficiency. It's suitable for mainly in food industrial, such as Biscuits, Cookies, Cakes, Egg Rolls, Moon Cakes, Egg Yolk Crisps, Waffle, Bread, Rice Cracker, Chocolate, Vegetable, Fruits, Face mask, Gloves, hardware and so on.
High quality machines, best service and competitive price will be your first choice,your request are Youngsun Automation's own commission.
Youngsun Automation is your one-stop purchasing center in China.
CONTACT US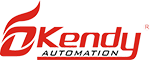 Foshan Youngsun Kendy Intelligent Equipment Co., Ltd.
We are always providing our customers with reliable products and considerate services.
If you would like to keep touch with us directly, please go to contact us