Liquid Flow Control Machine
CONTACT US
SEND INQUIRY NOW
Technical Parameter
Power: 3AC 380V 50HZ, 2.5KW
Dimension: 903*723*1310mm
Flow rate: water:40kgs/min.
Oil: 50kgs/min.
Weight: 150kgs.
Liqui flow control machine uses for food production industry when it need amount of water, oil, syrup and other liquids should be strictly added according to the requirement of the formula, ensure the products taste, color and luster, warranty period.
CONTACT US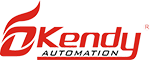 Foshan Youngsun Kendy Intelligent Equipment Co., Ltd.
We are always providing our customers with reliable products and considerate services.
If you would like to keep touch with us directly, please go to contact us