CONTACT US
SEND INQUIRY NOW
Techinical Parameter
Power: 220V 50HZ, 4KW
Product's range: L(60-120)*W(80-100)H(30-90)mm
Precast bag range:L(160-260)*W(60-120)mm
Packing speed: 30-50bags/min.
Weight: 600kgs
Dimension: 2400*1200*1500mm
KMP-100 Medium bagging machine is suitable for ranges of regular shape products, such as cakes, toast, strip bread, multilayer bread and so on.
CONTACT US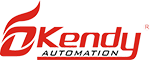 Foshan Youngsun Kendy Intelligent Equipment Co., Ltd.
We are always providing our customers with reliable products and considerate services.
If you would like to keep touch with us directly, please go to contact us