CONTACT US
SEND INQUIRY NOW
KFW-323B Character Parameter
1. Packing bag size: L(80-500)*W(60-160)*H(5-45)mm;
2. Packing speed: 30-300 bags/min.(according to product's shape and size);
3. Packing film width: 80-370mm;
4. Packing film material: OPP, PVC, CPP, PTPE, KOP, CPP, ALUMINIUM FOIL FILM ETC.
6. Voltage: single-phase, 220V 50HZ, 6.5KW;
7. Weight: 450KGS
8. Dimension: 4000*900*1650mm
KFW-323B packing machine three servo controlling, stainless steel with films automatic connecting function. Packing speed can be matched 300bags/min.(according to product's shape & size).
CONTACT US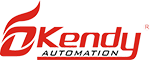 Foshan Youngsun Kendy Intelligent Equipment Co., Ltd.
We are always providing our customers with reliable products and considerate services.
If you would like to keep touch with us directly, please go to contact us