CONTACT US
SEND INQUIRY NOW
KXZ-323A Character Parameter
1. Packing bag size: L(115-500)*W(35-160)*H(5-50)mm;
2. Packing speed: 30-120 bags/min.(according to product's shape and size);
3. Packing film width: 90-370mm;
4. Packing film material: OPP, PVC, PE, OPP/CPP, KOP/CPP, PT/PE
6. Voltage: single phase, 220V 50HZ, 6.5KW;
7. Weight: 400KGS
8. Dimension: 2000*1200*1500mm
KXZ-323A is a multi function packing machine, it can packing similar width material, but different length products at the same time due to it has automatic track system and sensor.
It can packing variety products, such cakes, biscuits, vegetables, fruits, face mask, gloves and so on.
Please contact our staff for your videos.
CONTACT US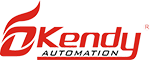 Foshan Youngsun Kendy Intelligent Equipment Co., Ltd.
We are always providing our customers with reliable products and considerate services.
If you would like to keep touch with us directly, please go to contact us