CONTACT US
SEND INQUIRY NOW
Automatic tray sucking machine data (6trays)
1. 100-120trays/minute
2. Power:0.4KW
3. Voltage:1 phase 220V/50HZ
4. Machine dimension:L:2255*W:600*H:1300mm
5. Tray size: L(60-110)*W(35-100)*H(15-35)mm
6. Air consumption:0.5m3/min
7. Requirements of tray:
A: The gap 3-4mm between each tray;
B: The tray bottom must be smooth and suitable for sucking;
C: Tray has four edge width about 3-4mm
D: Tray thickness must be equal to or more than 0.2mm.
The automatic tray packing system is suitable for Cakes, Moon cakes, Egg Yolk Crisp, etc. regular shape products.
With tray packing line components are left/right side guider conveyor, curved side guider, automatic linear feeding conveyor, automatic tray sucking device, and packing machine.
1. It can be connecting customer's output conveyor or manual feeding option,
2. High photosensitive sensors to make sure automatic sucking tray device and feed products into the tray position
3. Touch screen display for easily controlling full set of machine.
CONTACT US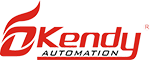 Foshan Youngsun Kendy Intelligent Equipment Co., Ltd.
We are always providing our customers with reliable products and considerate services.
If you would like to keep touch with us directly, please go to contact us