KFW-500 High speed packing machine for biscuits & cookies
By:KFW-500 packing machine can be manual putting material on cake dropper or it can be connecting with full automatic linear line, it can save labor cost and improve packing speed. Due to the Covid-19, high speed packing machine would be
Date:2021/06/11
KFW-500 three servo controll packing machine is suitable for regular shape materials, such as biscuits, cookies, snow cake, , candy and so on.
KFW-500 is can be packed material with single a bag, two layers a bag, three layers a bag... which is in the range of packing machine:
KFW-500 parameter:
Packing bag length: 30-500mm
Packing bag width: 30-80mm
Packing bag height: 5-30mm
Packing speed: 30-400bags/minute
Packing film width: 120-210mm
Packing film materials: OPP, PVC, PE, OPP/CPP, KOP/CPP, PT/PE etc.
Power supply: 1AC 220V 50HZ, 7KW
KFW-500 packing machine is full stainless steel frame, it's with packing film automatic connecting function. It can improve packing speed and packing efficiency.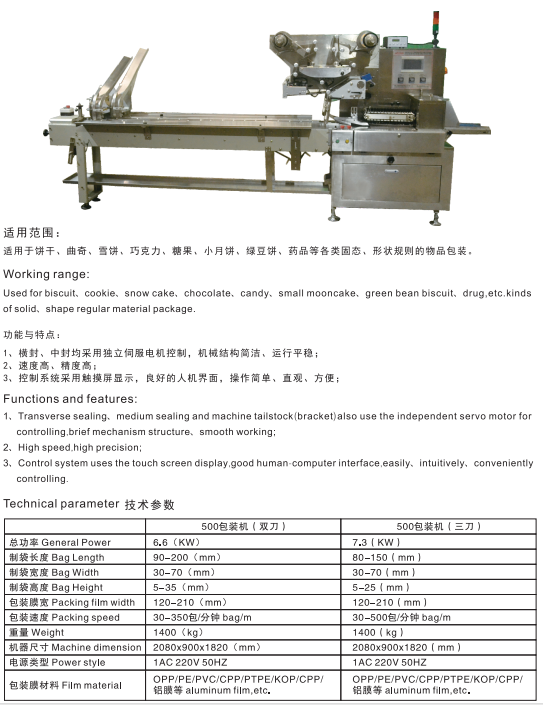 CONTACT US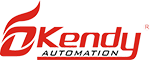 Foshan Youngsun Kendy Intelligent Equipment Co., Ltd.
We are always providing our customers with reliable products and considerate services.
If you would like to keep touch with us directly, please go to contact us