What Convenience Can The Pillow Packaging Machine Bring To Enterprises?
The packing industry continues to grow and develop, and China has now become the world's second-largest packing country. The strong development of various industries just provides huge development opportunities for the automatic packing industry, such as food, medicine, hardware, daily necessities, chemicals, plastics, handicrafts, and other industries.
packing plays an important role in product quality and hygiene. In today's highly competitive society, only good products with exquisite and beautiful packing can attract consumers' attention.
Traditional packing methods have problems such as large employment, time-consuming transit, secondary food contamination, and cumbersome operations. At the same time, the quality of manual packing products is uneven, the work efficiency is low, and the product loss is large, especially now that the difficulty of recruiting is a big problem, workers can be retained, many workers have arrogant attitudes, low work efficiency, poor work enthusiasm and so on. Various factors are affecting the development of enterprises.
Pillow packing machine solves the actual problems for enterprises very well. The pillow packing machine is simple to operate, stable in operation, and can save costs (the speed of the standard packing machine can process 40-200 packages of products in one minute; the speed of the high-speed packing machine is even more amazing, and it can process 400-600 packages of products in one minute.) Loss, improve work efficiency and product quality, reduce the number of employees.
Youngsun Kendy company has more than ten years of experience in material management and packing system solutions and has a mature and technologically advanced professional team. At present, the company has developed and produced more than a dozen series and hundreds of varieties and has more than 60 utility model patents and more than 10 invention patents. In particular, there is a complete set of "secrets" in the research and manufacturing of pillow packing machines. The company's flagship "Overbearing 500 packing machine" is a trump card product. The stable packing speed of 400-600 packages per minute has conquered a large number of companies. It brings them convenience in production and reduces production costs.
CONTACT US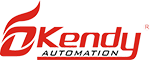 Foshan Youngsun Kendy Intelligent Equipment Co., Ltd.
We are always providing our customers with reliable products and considerate services.
If you would like to keep touch with us directly, please go to contact us